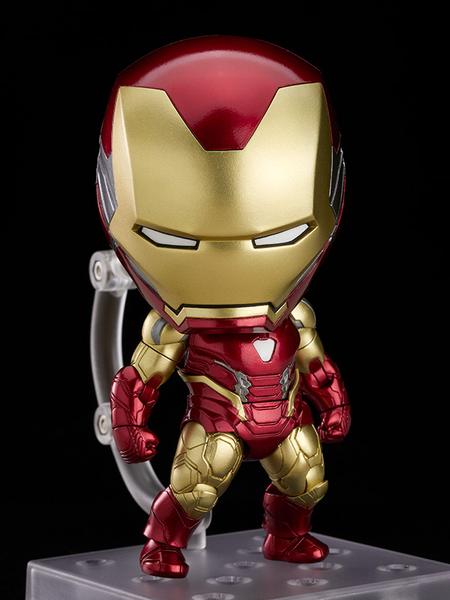 Today we take a look at an exceptional Nendoroid Iron Man figure from the Avengers Endgame franchise! We're taking a look at the DX version of the Nendoroid. Here Iron Man's upgraded Mark LXXXV suit has been perfectly recreated in Nendoroid form and of course, features fantastic quality and articulation so you can recreate numerous battle scenes very easily. Iron Man includes four separate repulsor effect parts so you can pose him blasting away at enemies or flying at lightning speeds. He also includes his lightning refocuser part from when he and Thor battled Thanos at the destroyed New Avengers Facility. Iron Man also includes a destroyed terrain base from the Battle of Earth.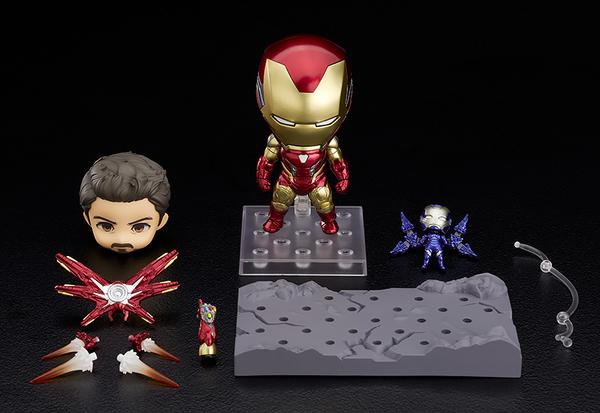 Another excellent feature is you can pose Iron Man battling alongside a miniature rescue, who joins the Avengers for an epic battle with the Mad Titan. She includes her own stand so that the two action heroes can be posed fighting side-by-side. Iron Man also consists of an unmasked faceplate, allowing you to pose as Tony Stark.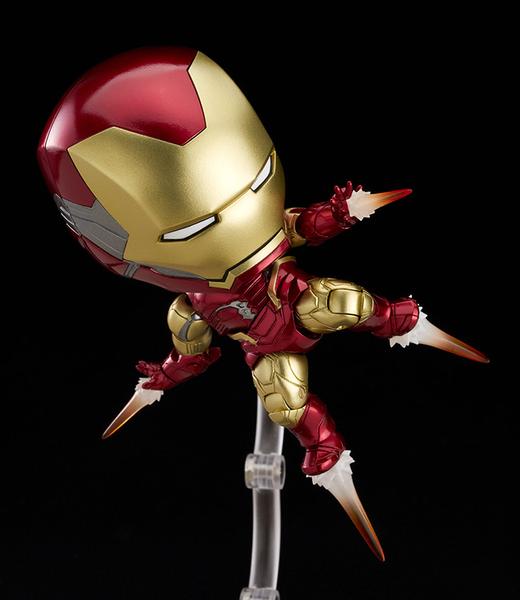 With his suit's nanite manipulation, Tony can steal the Infinity Stones and create a new nano gauntlet with his suit to put an end to the war once and for all. The figure also includes the gauntlet arm part.
Bring the action of the Avengers to your collection with this Iron Man Nendoroid! You can Pre-order him today from Solaris Japan and save 17% Now that's a deal!