Today we look at a forthcoming Nendoroid, the stunning princess Jasmine from Disney's Aladdin (1992). All the details of Jasmine's outfit have been perfectly recreated, from her pointed shoes to her iconic hairstyle. Jasmine comes with three different expressions as well. Her standard expression is a sweet smiling look with her mouth partially open. Her second expression is also a smiling look, but her mouth has opened wider, and her eyes have closed. She looks so sweet.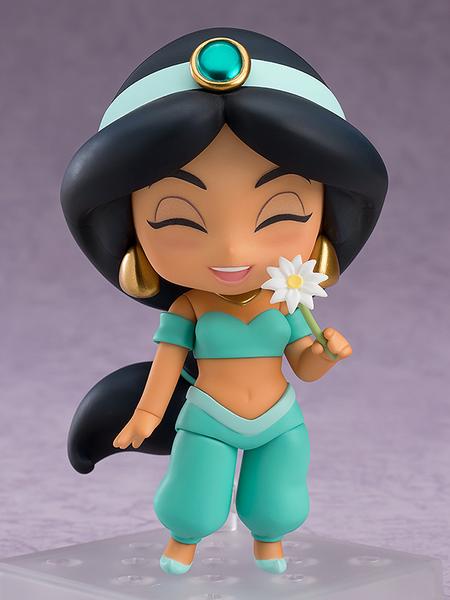 Her third expression is her serious expression. It's the perfect mix of anger and determination and shows off Jasmine's resolute and personality perfectly. She also includes bonus parts so you can recreate your favourite scenes from the movie. You can reimagine her first meeting with Aladdin as she stole an apple from a street vendor. Jasmine can also be posed alongside her best friend, Rajah! Rajah comes included as a clear sheet so you can reunite the smiling duo.
Jasmine never had any real friends—except you, Rajah
You can recreate even more of your favourite scenes with Nendoroid Genie (not included). Disney and Nendoroid fans won't want to miss this new release! We pre-ordered ours here at Solaris Japan and got 17% off.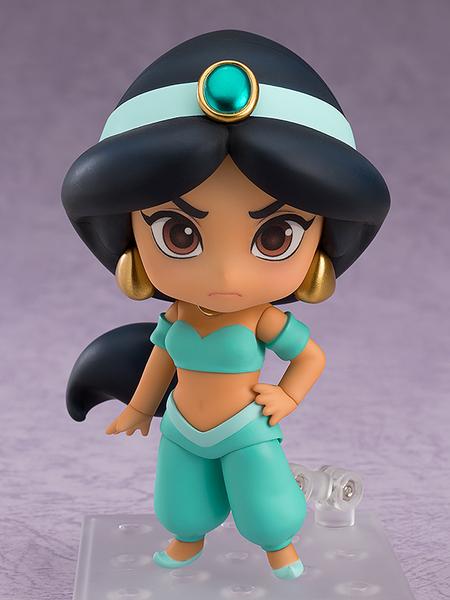 "The rebellious princess Jasmine goes from the big screen to small Chibi in this new Aladdin Nendoroid! She is recreated with careful attention to the details of her outfit and iconic hairstyle! She includes three different expressions: standard, smiling, and angry! She also comes with several accessories, like an apple, a jasmine flower, and a plastic sheet of her best friend, Rajah! Make sure you add this Disney princess to your collection today!"